---
COVID-19 News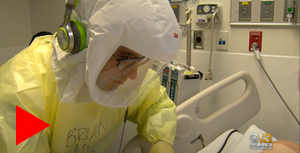 We are working with hospitals and clinicians to support COVID-19 screening and treatment while protecting the healthcare workforce.
We have increased production to meet demand. If you need multiple devices to support a team or facility, or you need technical support and guidance for best practices, please contact us as soon as possible.
A recent news story featured health workers at Johns Hopkins Hospital in Baltimore preparing to care for patients with COVID-19 using Thinklabs One. Video opens below.