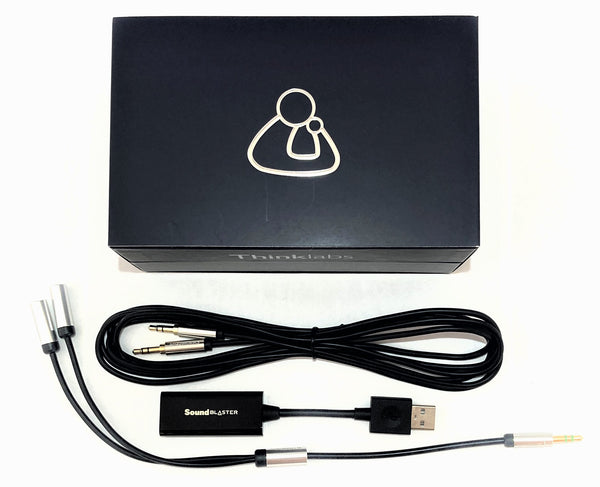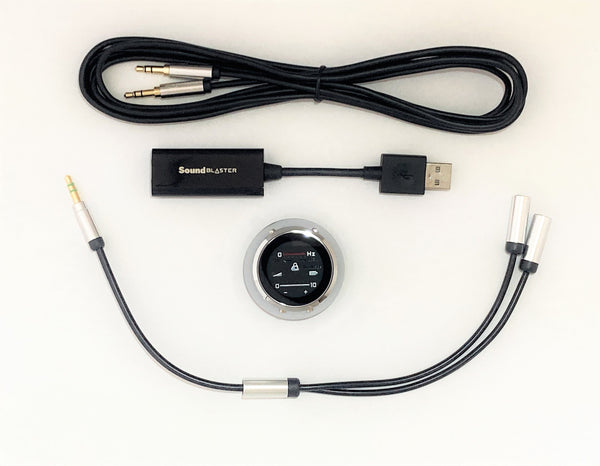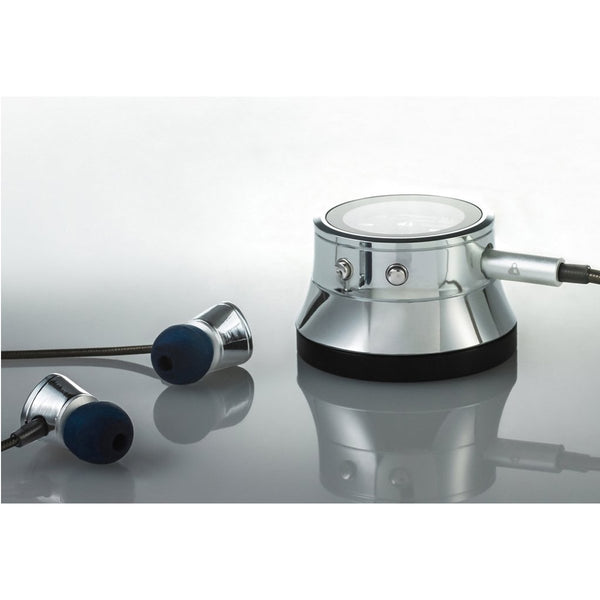 Thinklabs One Telemedicine Kit
Listen to patients using major telemedicine and videoconferencing platforms with the unmatched audio quality of Thinklabs One
One Dimensions: 46mm x 28 mm
One Weight: 50g
Volume Pricing Available
Free Shipping
To U.S.
100% Secure
Checkout
Ideal for Telemedicine
Features:
■ Best-in-class sound quality
■ Five frequency filters for focused sound
■ Compatible with Windows, MacOS, iOS and Android devices
■ Works with most major videoconference platforms
■ Free app for store-and-forward
■ 3.5mm / USB Connection - No SDK/API needed, build into your own platform
■ Lithium-Ion battery capacity over 100 patients per charge
■ Award-winning design, Assembled in USA
■ FDA, Health Canada, UKCA, TGA / HIPAA, GDPR
■ Dimensions: 46mm standard size diaphragm, 28mm height
The Painless Solution for Remote Auscultation
Connectivity - Thinklabs One operates like an external microphone for any system. Just plug it in--no special API or software required!
Simplicity - Thinklabs One integrates seamlessly with most videoconferencing and telemedicine systems using the audio channel for transmission, making clinician workflow effortless.
No Fees - Thinklabs One has no subscriptions or annual fees.
Quality - Thinklabs One has best-in-class sound quality, that sounds as good via telemedicine as it does in person.
Interoperable with your Platform
| Amazon Chime | Amwell | Charm Health |
| --- | --- | --- |
| Cisco | doxy.me | Healow |
| Poly | SnapMD | SOC |
| Telesensi | Thread | Vidyo |
| Visionflex | Vsee | WebRTC Tokbox/Twilio |
| | Zoom | |
Thinklabs works with leading providers to create best-in-class tele-auscultation solutions.
Don't see your telemedicine system?
Request it here or email support@thinklabs.com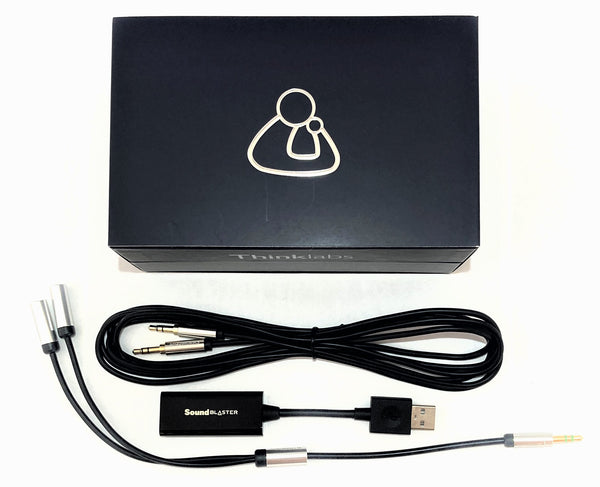 Included in Thinklabs One Telemedicine Kit:
■ Thinklabs One digital stethoscope;

■ USB adapter for PC/Mac/cart connection;

■ Audio splitter cable for simultaneous listening on-site and remote clinician;

■ Thinklink Mobile Kit for smartphones and tablets;

■ 3-ft male to male audio cable;

■ 8-ft male to male audio cable;

■ Thinklabs Deep Bass earbud headphones with replacement ear tips;

■ USB-style charger (100-240V) with charging cable;

■ Rectangular leatherette carrying case;
■ 2-year stethoscope warranty
What our Customers Say
"We chose Thinklabs One because it was cost-efficient for scaling, it's plug and play—it was easier for our staff to use—and because it has good-quality audio. We tried a number of different devices, and Thinklabs was the best for us."
- Casey Castner, Telehealth Operations Coordinator, Finger Lakes Community Health


"There's a real cost, in terms of emotional trauma, as well as the cost of the ambulance transport to the hospital and back, within the skilled nursing and long-term care environment, and the issue is readmission to the hospital. That's something to be avoided. The better the diagnostic tools, the more we can avoid that issue of necessity to transport."
- Fadi Saba, MD, CMO, Florida ACO


We like the simplicity of Thinklabs One. We look for products that deliver the service we need at a good price, and that's why we choose Thinklabs ."
- Chris Meyer, Director of Telehealth, Marshfield Clinic
The Future of Healthcare is Now
Finger Lakes Community Health, an FQHC based in rural upstate New York, is utilizing the Thinklabs One Digital Stethoscope with Dell laptops, Zoom video conferencing, and Ignite software to conduct telehealth visits. During a telehealth exam, the Thinklabs One stethoscope allows providers to document a higher level of care to the patient.

A well known children's research hospital set up a global telemedicine program to serve patients from around the world, utilizing user-friendly kits and carts, each equipped with a 12-inch iPad Pro running Pexip telemedicine software, Thinklabs One, and other devices. The carts are deployed on all floors within the hospital, as well as at subspecialty clinics. Kits with the same equipment are sent home with some patients.

An Affordable Care Organization (ACO) in Florida supporting skilled nursing facilities built a budget-friendly, HIPAA-compliant, proprietary telehealth "tower" consisting of an iPad running Amazon Chime; a pull-down menu in Amazon Alexa, allowing for instant access to 10-20 available providers; Thinklabs One Digital Stethoscope, blood pressure cuff, scale, pulse oximeter, and other diagnostic devices in order to provide a team of 70 physicians with on-demand telemedicine consults. Using the stethoscope, the ACO has been able to reduce costly hospital readmissions from 32% down to 6%.

Marshfield Clinic Health System in Northern Wisconsin deploys Thinklabs One in the following scenarios:
■ In skilled nursing facilities on carts with Cisco codecs
■ Connecting patients with chronic health conditions, particularly CHF, in remote areas to Marshfield Clinic specialists
■ In ambulatory settings on carts with Cisco codecs with patients ranging from pediatrics to hospice care

A large medical university in the South supports a school-based telehealth program that serves students across the state with a special focus on children with asthma. They use an Avizia CA 300 cart with Amwell software equipped with: Thinklabs One Digital Stethoscope Horus Scope Exam Camera Otoscope attachment
FDA, UKCA, Health Canada, TGA approved